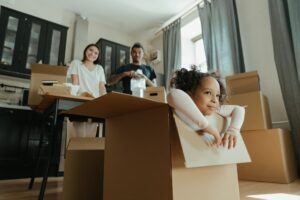 Preparing to sell your home involves planning and hard work. Find out how to navigate the process with these three vital steps.
Evaluate the Timing
Many people ask when is the best time to sell my home. There is no one-size-fits-all answer to that question. The best time for you depends on your circumstances and life goals. Job relocation or the need to downsize is a far more essential factor than national real estate trends.
However, if you have the flexibility to choose, the northern Shenandoah Valley of Virginia is currently experiencing a strong seller's market. The region has become a destination for retirees from northeastern states. Many commuters from the DC metro area are also attracted to the top of Virginia.
Typically, May is the strongest month of the year for home sales. Many buyers are conducting their home search throughout the spring months to complete their move before the beginning of the next school year.
Falling interest rates often attract a larger buyer pool. Early economic predictions indicated that rates had peaked and 2023 would see steady or lower rates. However, inflation ticked up in January, and rates stalled or rose. There is still a good possibility we will see lower interest rates this year.
Above all, be sure you are emotionally ready for the challenges of selling your home. Are you prepared for showings and the upkeep necessary during the listing phase? What are your next steps after your home sells?
Hire an Agent to sell your home
A qualified real estate agent will research your local market. A REALTOR® brings expertise in evaluating square footage, features, and location to identify comparable properties and will use that information to determine pricing strategy. Be sure to discuss your goals and needs with your REALTOR®.
Your agent should deliver a specific marketing plan and help you determine your net sheet. The net sheet shows the listing costs and how much proceeds you can expect to receive from the sale. Currently, many agents in Virginia offer to provide professional photos and staging. Be sure to ask if those are included.
When hiring an agent, interview more than one. Choose at least three reputable agents in your area. Consider asking these questions:
How much experience do you have in my neighborhood?
Do you have connections to buyers looking to live in my area?
How much social media expertise do you have?
How will you advertise my home?
Clean, organize and declutter
Naturally, you will want to deep clean to make the best first impression on potential homebuyers. Declutter surfaces and remove personal touches to present a clean slate. You want the buyer to be able to focus on the home, not your stuff. Check for bad smells, dusty surfaces, dirty floors, or stained carpets. Be sure to keep up with cleaning bathrooms and frequently used spaces like the kitchen.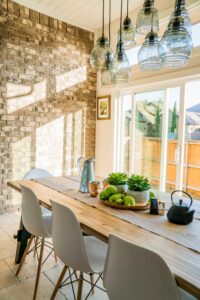 Make necessary repairs to be sure everything is in working order. Check for leaky faucets, damaged drywall, broken appliances, and cycling toilets. However, avoid over-improving. Often a new owner will want to personalize the home to their tastes. So, avoid trendy looks, and keep paint colors light and neutral.
Pay attention to curb appeal. The buyer's first impression is how your home looks as they drive up to it. Be sure the landscaping is appropriate for the neighborhood and well-kept. Remove toys, lawn chairs, and other articles. Keep the grass trimmed.
If that sounds like a lot to keep up with, hire help. Your REALTOR® can help you find a housekeeper, carpet cleaner, plumber, electrician, landscaper, staging service, or other professional.
Ultimately, your real estate agent can help you navigate all the steps when you want to sell your home.
White, Marian. "Do These 11 Things Before Putting Your Home on the Market." Moving.com, 1 July 2022, www.moving.com/tips/how-to-get-your-house-ready-to-sell.

—. "When Is the Best Time to Sell a House?" Moving.com, 19 May 2020, www.moving.com/tips/when-is-the-best-time-to-sell-a-house.