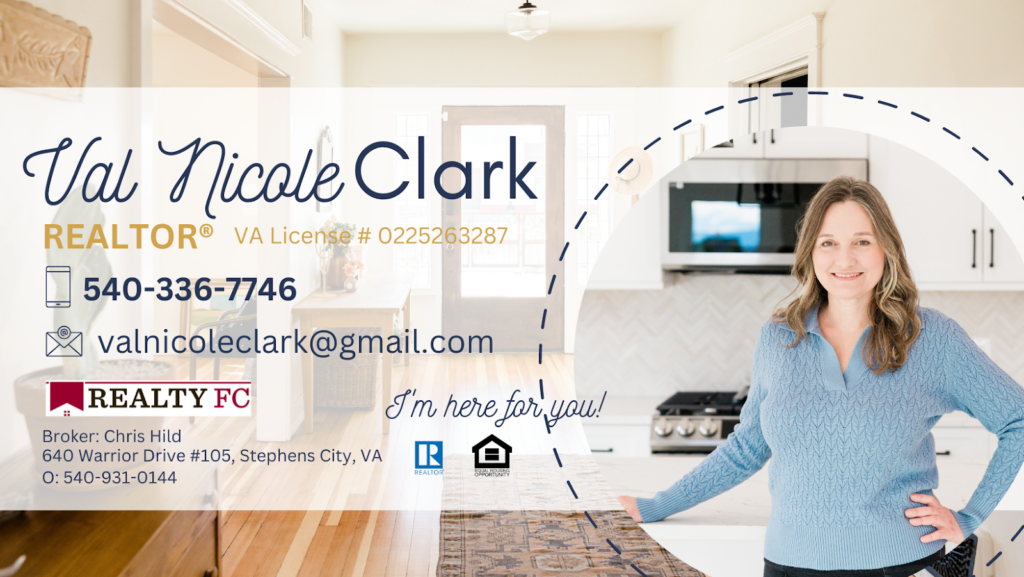 Apple Ridge Realty LLC is my business entity through which I work as a subcontractor of Realty FC. Think of it as my personal brand. As such, I want to communicate a dedication to the Shenandoah Valley of Virginia. To our people, land, culture, and way of life.
I'm here for you. I believe your relationship with your REALTOR® should go beyond the transaction. I have a passion for real estate. More importantly, my passion is advocating for my clients and being a trusted ally in the real estate industry.
For most people, buying or selling a property is the largest financial transaction they will encounter. I continually pursue excellence in training and education to be the best possible guide for that process. As your agent, I will be a reliable source of up-to-date information in our ever-changing market.
I have lived in the Mid-Atlantic region throughout my life. I have resided in Virginia for nearly 15 years. My interest in real estate grew after we bought a fixer-upper and gradually worked on the remodel DIY style. Since then, I got my real estate license and joined Blue Ridge Association of Realtors (BRAR). Additionally, I'm at a point when I have more time to dedicate to a new career. 
I am thrilled to be working with Realty FC. I knew when I met my broker, Chris Hild, that we would be able to work together well. Chris has a passion for the industry and for enabling agents to excel. He is in touch with the modern market and provides top-notch training and resources.